Not sure what the reason is but my aircraft which first flew in 1970 has the following latch which is very similar to a Colman cooler latch.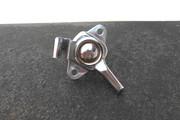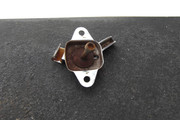 I am able to lock the canopy from the outside using an allen key that fits into the cap screw of the latch.
Anyone know where I can get a replacement? The socket in the cap screw is getting worn and the allen wrench doesn't allway engage properly to close the latch.