My cover is the T18-000, they did extend the front bib to 13" from the wind shield so it would cover the fuel door.
This is why you have a canopy cover

, taken the end of Dec '08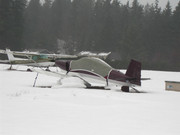 Another view taken at Sun-n-Fun on Mon after the show, on Tues 5 Thorps headed to the Bahamas for even more fun in the sun. >:D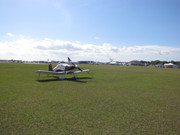 Note: the second photo the aircraft has been repainted.
enjoy,