I installed a Ray Allen position sensor on my elevator trim jack screw and connected that to a Ray Allen trim position indicator on my panel. Problem is that the jack screw only moves such a short distance fore and aft that the position indicator only moves one bar up and down. I called Ray Allen and they said the only thing I could do was to install the position sensor in such a way that the jack screw caused the position sensor to use the full length of its travel, and that would give me full length of the light bars on the indicator.
Does anyone have the Ray Allen system attached to the elevator trim, and if you do, can you post photos of how you attached your position sensor? Thanks for the help.
PS I dont have this stuff on my flying T18, so I dont have to have it on the project, but I figure I would do it if I can get position sensor geometry figured out.
Attachment: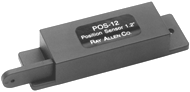 position sensor.gif [ 7.81 KiB | Viewed 5761 times ]
Attachment: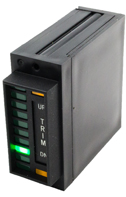 position indicator.jpg [ 46.21 KiB | Viewed 5761 times ]