The title says it all, I found a solution for my aging irreplaceable frustrating fuel cap. It is far from perfect, but it's an easy solution and much better than fighting with the old one using a pair of pliers every time I filled up. This is what I started with: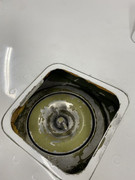 First, I purchased the ACS FLUSH FUEL CAP 10460 from Aircraft Spruce for $63.75 (Info as of Sept. 2021). Make sure it's the NON VENTED one, at least for the original fuselage tank application: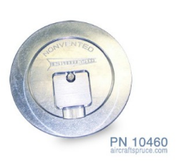 I only used the cap portion and discarded the chain and female fitting. This cap is slightly too big (approx 1/16") for the fuel tank filler opening. Others have used this cap by enlarging the hole in the tank which is a much better option if you have the tank out or are in the process of building the plane. But, with a flying plane, I had no easy way of making it larger without getting debris in my fuel tank.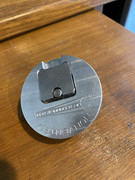 I then disassembled the cap: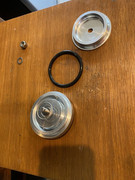 Then I used a bolt through the hole and chucked it into my drill (I call this my redneck lathe). Then I proceeded to run the part against an old file I had (don't use one you care about) until the diameter just easily fit in the hole and no more. After the size is right, I touched it up with sandpaper to take off any sharp edges or burrs. Don't drop it in when test fitting!
Clean everything very well and reassemble. You can then test fit it in the filler and adjust the tension by threading the lock nut on or off to fit your needs. When the tension is right, insert the cotter pin to lock it in place (you should really not re-use cotter pins, it would be best to get a new one, unlike me).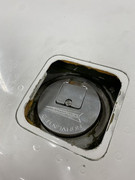 Now as I said, this is only a halfway decent fix. It closes easily and it opens with some rocking back and forth. I got it down pretty well after a few practices. The O-ring is still too thick which makes it imperfect. The best solution, as I said, would be to open up the tank filler instead of the cap. Or, if you know O-rings better than I do, maybe you could find a suitable replacement that had slightly less girth.
Also, of course, if you have access to a lathe, that would be a much classier way to do this.
I hope this can spur some ideas on how to make it better and maybe find a suitable solution to the filler cap. If someone else already did this and I'm just being repetitive, let me know, but I couldn't find it anywhere when searching.