Looking forward to seeing a good turnout this year!! Here are some Thorp related details ...
Thorp Breakfast Fly-Out
(Assuming they've actually realed in the arrival this year)
Tuesday 07/23 8:00 AM
Location: Thorp Flight-line, destination TBD.
Thorp Forum/Homebuilt in Review
Thursday 07/25 4:00-5:15 PM
Location: The new and improved HomeBuilt in Review Arena (see map)
Attachment: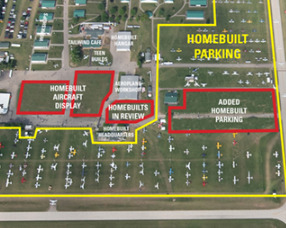 hb_review_area.png [ 171.44 KiB | Viewed 3367 times ]
Thorp Dinner
Friday 07/26 7:00 PM
Let's plan to meet around 6:00 for cocktails in the lounge, not the main bar, the room on the N side of the Restaurant through the doors.
Roxy Supper Club
571 N Main St
Oshkosh, WI 54901
Attachment:
Reservation us under my name, Lee Walton
(This is the same location we've been at for the past few years)
Still open to suggestions on a meal earlier in the week. We usually find each other and make it happen but a somewhat planned event my be fun as well.